The 3 Powerful Kristin Hannah Books That Changed My Life
Transparency Note: This post contains affiliate links.
Every woman should know her strength.
The characters in Kristin Hannah books do…or at least they discover it along the way.
After being involved in a car crash, taking care of patients in the ER, and then losing my father to Covid, I was broken. More than ever.
That's when I friend recommended I read a book she had just finished. That book changed my life. I then proceeded to read the next two and my strength grew with every page.
That would prove essential when just a few months later I was diagnosed with cancer. I'm hoping they'll be just as powerful for you.
My Top 3 Kristin Hannah Books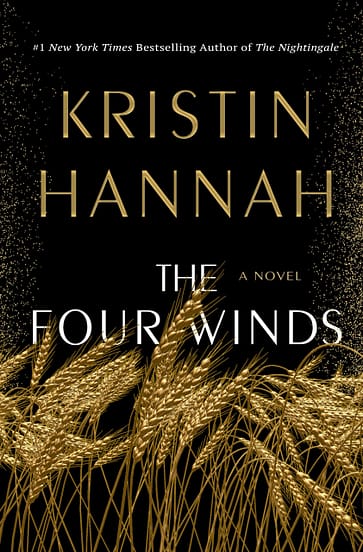 The Four Winds tells the story of Elsa, a woman who has been told by her wealthy socialite parents for 25 years that she is basically unworthy of love and success. Her parents drill home the message that she will have to live with and depend on them forever. When Elsa becomes pregnant after one night of passion in the bed of Rafe Martinelli's pickup truck, she quickly finds herself getting married and living with her new husband's family. This is all set in the roaring 1920s in the heart of Texas. Elsa Martinelli enjoys the working on her in-laws' farm and gives birth to a second child, this time a son.
All seems well until 1933 when Texas begins to suffer not only severe drought, but intense dust storms. The conditions become so harsh over the next several years that crops dry up leaving no food for livestock which die. Elsa toils alongside with the Martinelli elders while her husband unexpectedly runs off to follow his dreams in California. Elsa's now tweenage daughter, Loreda, despises her, and the dust is slowly killing her son.
Elsa comes to the realization that the only way to save her son is take him away from the Dust Bowl and head to California to look for work. There, Elsa continues to do whatever is necessary to provide for her children, including enduring abuse by her male superiors, all while dealing with her teenage daughter being unsatisfied and ungrateful.
While this is only a VERY tiny excerpt of the book, I don't want to give too much away. What I can tell you is that every mother can relate to the depths that Elsa goes to in order to provide for her children, while putting her own needs and dreams on hold indefinitely. I believe that every woman will be able to relate as they easily watch Elsa's strength (even though she can't see it) and then realize their own strength.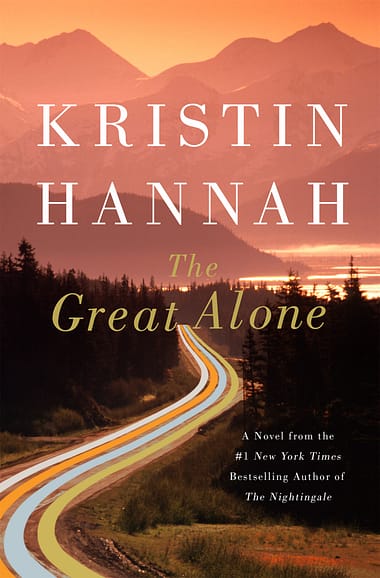 This was the next book that I read of Hannah's as I love reading about Alaska and survival stories. The Great Alone also features a tense relationship between mother and daughter, but in this novel, it is the teenage daughter who is the heroine
Based in the post-Vietnam 1970s, young Leni Albright grapples with her veteran father and alcoholic, Ernt, and her blinded-by-love and target-of-abuse mother, Cora.
Ernt is constantly moving his family around believing that "this place" will be "the place" that he can finally feel safe and free. When he ups the family to Alaska, they quickly realize how little they know about surviving the harsh conditions of the northernmost state.
Leni has to remain strong for both herself, and her mother, in order to make it out alive. Her strength is inspiring and will leave all women emboldened to face their own "Ernt Albright and Alaskan wilderness."
Enter our next heroines, Vianne Mauriac and Isabelle, sisters who don't share much in common other than their family line. The novel is set in France during WWII as Germany begins to invade.
Vianne is a mother and wife who must manage her house while her husband is away, all while living with a German officer who decides to take up residence at her home.
Both women show strength in different ways, but nonetheless, they are both inspiring.
When Vianne's husband leaves to fight in the war for France, she is left to care and provide for her daughter alone. As conditions worsen under the Nazi regime, Vianne must make life and death decisions to keep safe those that she loves.
Meanwhile, her younger sister, Isabelle, exhibits extraordinary grit and determination as she goes "underground" to assist soldiers shot down by the enemy by safely getting through mountains and across dangerous borders. She sacrifices her own safety and well-being to do what is just, good, and right. Ultimately, these 2 sisters develop a bond and common goal that they could never have dreamed of in their younger years.
Whether the reader identifies with Vianne or Isabelle, or perhaps a little of both, she will feel emboldened and proud to be a woman.
If you would like to learn how you can reinvent yourself, check out my post: Reinventing Yourself? Start Right Now with These 17 Tips