47 Ways to Be More Productive Starting Today
Reinventing yourself can be the result of a major life change. It can occur as a desire to grow and achieve something new.
TIMES OF FORCED REINVENTION
Becoming parents for the first time
Losing a job/Forced to change careers
Major health diagnosis or injury
Empty Nest syndrome
Death of a spouse
Mid-life physical changes (menopause, etc.)
Job change that forces a move to another region/culture
TIMES OF CHOSEN REINVENTION
Looking to change careers
Adding charity work to an existing paid job
Becoming proficient in a new sport/skill/activity
Starting a side-hustle
Desire to move to another region/culture
I've experienced both, and if you're reinventing yourself but don't know how, I'm here to help.
Step-by-Step Guide on Reinventing Yourself
1. Complete a self-assessment.
This is a time to be honest about your strengths and weakness, your passions, your goals, etc.
Enlist trusted people in your tribe to give you honest feedback on your skills and character traits. This will help you narrow your focus on what you'll be most successful with.
Research other people who have done what you want to do. Follow them.
2. Set your priorities
Have you heard of Maslow's Hierarchy? Maslow theorized that there are 5 tiers of human needs, and you must have the lower levels before obtaining the higher ones.
The lowest level contains physiological needs such as food, water, shelter, etc. If you are the primary payer of bills in your household, staying employed will be a priority.
Are you most interested in making more money or personal achievement? Figuring out your priorities will be necessary in determining your path and timeline.
3. Figure out your timeline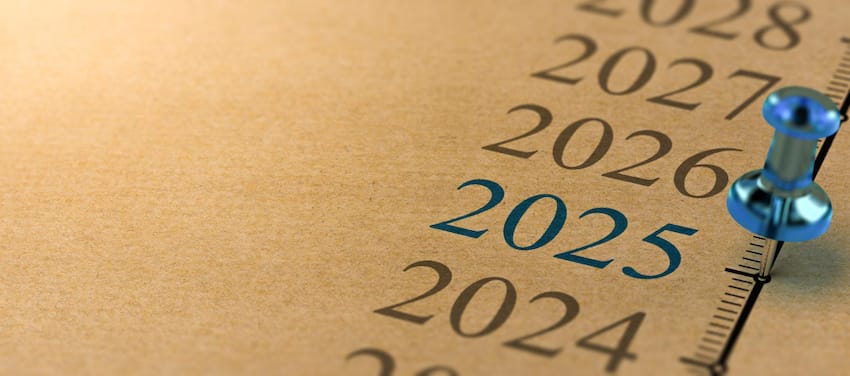 When I quit my job to go back to nursing, I knew we would be relying on my husband's salary alone, so I wanted to get it done as soon as possible.
There are 2 primary schools with bachelors in nursing programs near me. One starts new cohorts every semester, including summers. This would take me 15 months to complete. The other only starts in the fall and takes summers off. That would have taken me an extra 6 months.
Both are excellent schools, so when I was accepted to both, I took the faster option.
4. Changing careers?
Are you reinventing yourself with a career change? Then you need to ask yourself the following questions:
Which skills or character traits do I have that I can use in my next career? (Refer to your self-assessment from Step 1.Will I need further training or education?
Will I need financial help?
Willl I need to continuing working while in school?
Can I work nights or weekends if you have to be in class during the week?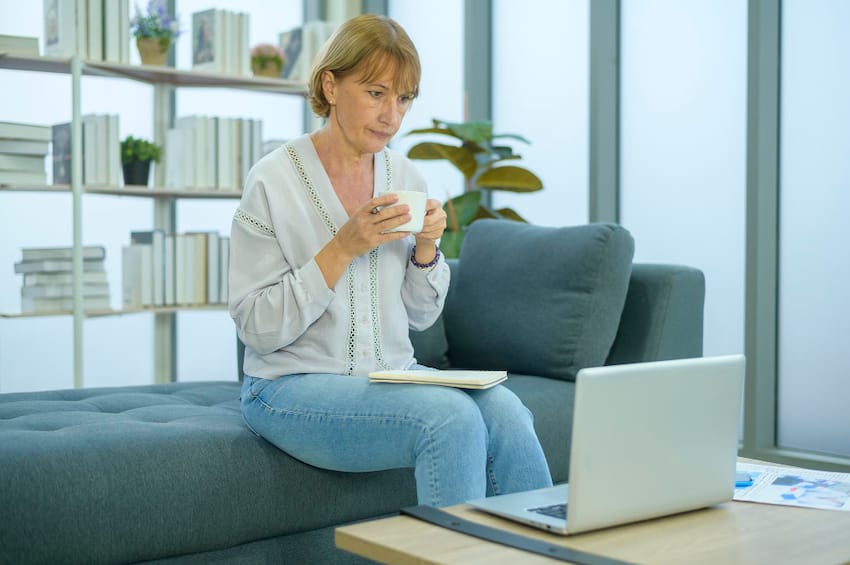 Afraid you're too old? I was 32 when I became a teacher I was 45 when I started nursing school.
Remember that you have something that your younger counterparts might not…discipline, focus, determination, study habits, don't have the need to party as much, etc.
Think about childcare, if needed. Who can help while you're in school or need to study?
I went to school while my daughter was in daycare and studied until I picked her up. We then had a normal family evening and I went to bed. I then woke up at 3:00 a.m. to prepare for my classes and did it all over again.
Yes, it was painful, but it was temporary and my time with my daughter was never compromised.
When I went back for my teaching certificate which was 2 nights a week, a neighbor agreed to keep them for an hour until my husband got there to take her
Search the Internet for:
Tests to determine what you might be interested in or be good at
Job finders
Scholarship finders
Tests that match your skills with careers
5. Take advantage of opportunities
Do you get summers off? Do your children stay with grandparents during the summer? Does your company offer tuition reimbursement?
I obtained a masters degree while working nights in a free-standing emergency room during the initial Covid outbreak. People were afraid to go to hospitals and we were only seeing 1-2 patients a night.
I had 12 hours to stay awake and few patients to care for. On top of that, my employer offered tuition reimbursement. I used those 2 opportunities to advance my education in a way that advanced my career within my current employer and increased my salary by over 10%.
6. Put your plan on paper
Start by writing down your goal in a place you will see every day. Studies have proven that those who write down their goals are more likely to achieve them.
Make an Excel spreadsheet, Use a calendar app, Buy a planner (doesn't have to be expensive), use notebook paper if you have to, but you need it planned out from start to finish.
7. Make SMART goals
SMART goals are:
Specific – detailed
Measurable – able to be measured in order to track success
Attainable – realistic, able to actually do
Relevant – make sure each small goal will get you to the big goal
Time-Based – deadlines
Read more about SMART goals here:
If your goal is to learn a new activity, make realistic action steps that that will get you to your goal.
Some tasks will need to be done daily, some be weekly, etc. Adjust your plan as needed once you get started.
BE CAREFUL: If you plan things too quickly, you risk becoming disappointed, frustrated and may want to give up. However, if you plan things too slowly and you may face the same.
8. Create a new schedule/routine
If you plan on reinventing yourself, then you'll need to reinvent your routine as well.
You may need to get up earlier, reduce social activities, etc. I recommend planning out each hour of your day. Use a planner. Use a calendar app. Use what works for you.
9. Set yourself up for success.
Doing some upfront work before getting started can help set you up for success.
10. Reassess regularly and pivot when needed.
Take time at regular intervals to assess what is going well and what isn't. You will need to pivot multiple times along your journey.
I like to schedule this into my plan on the last day of every week or month, depending on what is most appropriate for the goal.
11. Expect setbacks.
Manage your expectations. You are likely to incur obstacles along the way. That's OK! While frustrating, there are always lessons to be learned and growth to found in overcoming obstacles.
You may have thoughts such as, "What the hell was I thinking?" Trust me.
Try to avoid what I call "Black or White Thoughts." These are thoughts that tell you something is either ONLY GOOD or ONLY BAD. For example, you fail a test. This can lead to "I knew this was a bad idea," "I'm going to fail," "I'm never going to do this," etc.
Practicing mindfulness is a great way stay present and positive. Try to see all sides of the situation. No one wants to fail a test, but perhaps you learned more about how to study better for the next one.
Be open to seeing the good that comes with the bad.
12. Find a way to track your progress and successes.
Some methods of tracking progress and success include:
See my suggestion for using a countdown app above.
Using a dry Erase board with a box for you to highlight and visually see your accomplishments, no matter how small.
Crossing days out on your planner at the end of each day
Celebrate the small victories. Treat yourself to that cupcake or that extra latte. Take a 30 minute bubblebath. Squeeze in an extra workout. Do whatever feels rewarding for you.
13. Find a mentor.
Mentors are like coaches. They are guides, cheerleaders, and should be able to be honest with us. Having one can make the difference between your failure and success. Possible mentors include:
Former/current coworker
Former/current teacher or professor
Counselor or therapist
Friend
Family member (one who is willing to be brutally honest, when needed)
Friend of your parents (or any older adult who has had lots of life experience)
14. Stay focused, inspired, committed, etc.
Some ways to keep on track of your goal include:
Making a vision board
Visualization. Picture yourself reinvented with the new change in place.
Post your goal on social media and ask your tribe to help keep you accountable.
Recruit your tribe for continued support
NOTE!! This isn't to say that all goals should be obtained no matter the cost. If you have reassessed regularly and notice that you are growing ever-more anxious, more depressed, or have just realized that it was more than you bargained for and you can't keep up putting out the amount of resources (financial, emotional, etc.), then it's important to know when to STOP and cut your losses. Yes, they are losses, but they're not worth MORE losses if you've reached this point.
I wanted to quit nursing school….many , many times. I really REALLY wanted to quit.
However, I had paid a lot in tuition, had quit my job, and my family was depending on me. With the support of my classmates, friends and family, I DID reach my goal, ON TIME, and I am so glad I did.
It also made me much stronger, and I realized that I can conquer anything that I put my mind to.
14. Don't forget to practice self-care
Take a break if you begin to feel so anxious that it is affecting your sleep/ability to get things done.
Ask for help! Very few are likely to be successful by making a major change all by themselves. Plus, the majority of people love to help when they know someone is in need. It serves the pleasure-center of our brain.
Someone offering to watch the kids? YES!
Someone offering to make a meal? YES!
Someone offering to share notes from a lecture? YES!
15. Celebrate your achievement!
Be sure to plan the celebration of your dreams (or at least one that you can afford) once you've reached your goal.
You've come so far and YOU DESERVE IT!